Do you think that your job is done after launching a neat website? Well, it isn't.
You should proactively monitor your website's performance in relevant metrics. See, we used the word "relevant" on purpose. Why? Because you should stick to the metrics related to your industry since there are countless metrics to track. 
Hence, you need an effective tracking tool. An excellent option for webmasters is Google Analytics. Getting started with Google Analytics is straightforward, but finding new insights from the tool can be challenging when you go beyond the usual.
Here are the top 14 Google Analytics metrics that every business owner should regularly track, regardless of their business. But before we dig deeper into Google Analytics' metrics, let's see what they really are.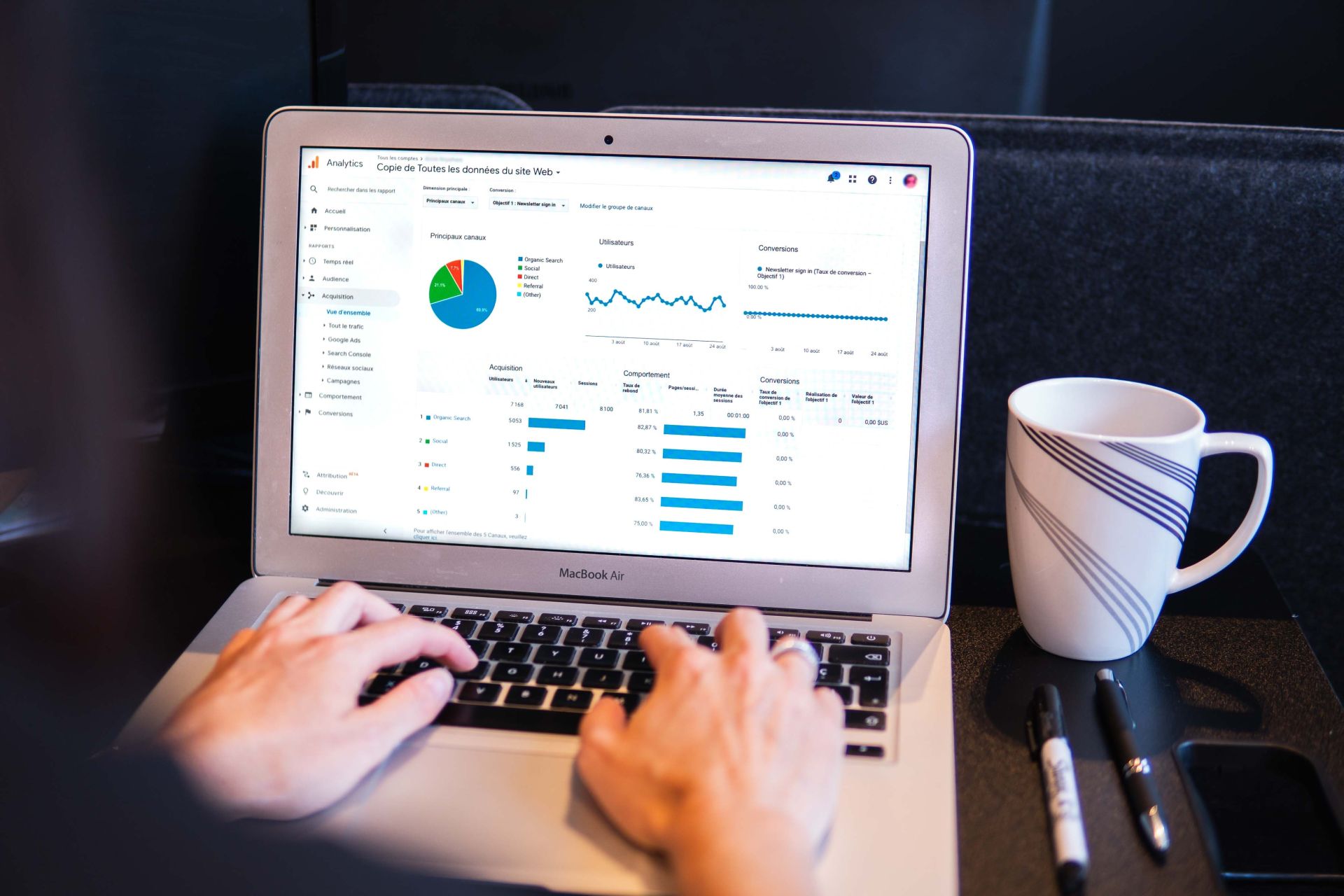 What Is a Metric in Google Analytics?
You may already know what Google Analytics metrics are. Let's refresh your memory with some pointers for reference.
Metrics in Google Analytics are statistical measures used to assess your marketing campaign. Various metrics are included in Google Analytics, including: 
Users engagement

Bounce rate

Page views

Session duration

Cost per conversion 

Value per visit
You can better understand your marketing efforts by comparing these metrics with dimensions. Simply put, dimensions in Google Analytics refer to quantitative attributes about your visitors.
There are many dimensions in Google Analytics, including browser, landing page, campaign, and channel. Now that you know the definition, let's dive in and see what metrics you should track for a successful marketing campaign. 
Note: If you have questions about how to boost your online presence, we have invaluable blog posts stored for you.
1. Users
This is the first Google Analytics metric that we want to discuss. After all, the only thing that search engines care about is the users. 
A user is someone who visits your website. Google Analytics divides users into two groups: new and returning. A new user is someone who has never been to your site before, while a returning user is someone who has visited your site before.
How does Google understand if a visitor has been to your site before?
To distinguish user data, Google Analytics uses cookies. But since it doesn't track users' data 100% accurately, it's crucial to understand how these cookies work. 
To sum it up:
Google considers a visitor a different user if they use other devices or browsers to access your site, delete or block cookies, and use Incognito or private browsing settings.
You can find the "Users" metric in the Audience > Overview section in Google Analytics.
2. Bounce Rate
Bounce rate is one of the Google Analytics metrics that has negative implications for websites. Your website's bounce rate measures how many people land on one page and leave (almost) immediately. 
In other words, these users haven't explored anywhere else. It's also known as a single-page session. When your bounce rate is high, your website may not be hitting the mark regarding aesthetics, call to action, and content. 
Do not be alarmed if your bounce rate is high, as this happens from time to time. What's important is that you find a solution for it. By tracking your bounce rate, you'll be able to find out what you can do to entice your visitors to stay on your site longer.
Where Can I Find This Metric?
You can check your website bounce rate on Google Analytics' main page under Bounce Rate.
3. Sessions
According to Google Analytics, sessions are "a group of web-related actions performed by your visitors that take place within a given period of time."
Whenever a user visits your website, a session begins. Sessions end after 30 minutes of inactivity, at midnight, or if they enter your site through one campaign, leave, and return through another. 
Remember that your Google Analytics session options allow you to specify how much idle time constitutes a session end. 
Users are different from sessions because one user could trigger multiple sessions. You can use them to evaluate how effective your campaigns are by looking at changes to session count and sessions per source.
Where Can I Find This Metric?
Go to Audience > Overview in Google Analytics to see your site's overall sessions.
4. Average Pages per Session
Another good indicator of user engagement is the number of pages the user interacts with. "Average Pages per Session" means how many pages a user views on your site in a single session. 
Where Can I Find This Metric?
For the API, use ga:pageviewsPerSession or the dropdown in the Overview section under Audience. 
You should consider both the metric and average session duration because the structure of user funnels or content volume (e.g., long text blocks) can influence the ratio of session duration versus page views.
5. Devices
In Google Analytics, the "Devices" metric shows the number of visitors who browse your website on desktops, mobiles, and tablets. It's one of the Google Analytics metrics that gives you valuable insights into how mobile-friendly your website is.
It's essential to evaluate both mobile and desktop website experiences. However, you should consider the Devices metric when deciding whether to focus your efforts on a specific dimension of user experience or not. 
For example, you may want to optimize your website's desktop experience, but most traffic comes from mobile devices. You can prioritize your efforts if you know what devices your users use.
Where Can I Find This Metric?
You can find the Devices metrics in the Audience > Mobile > Overview section of Google Analytics.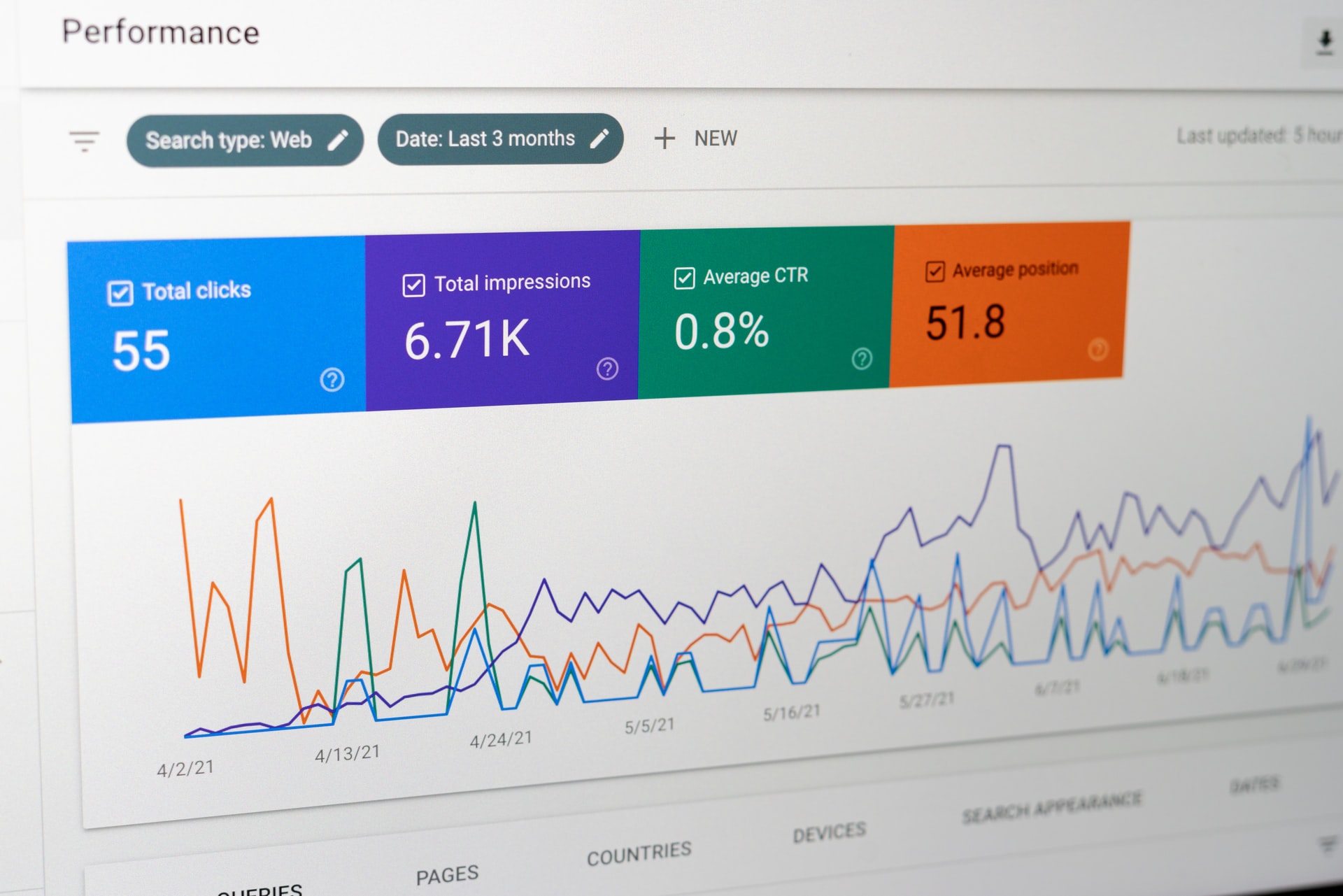 6. New-To-Returning Visitor Ratio
This Google Analytics metric allows you to determine how well your campaigns drive new or existing users by comparing the ratio of unique users to returning users. 
New and returning users are both important metrics, as new users can indicate growth while returning users can indicate an increase in lifetime value (LTV).
Where Can I Find This Metric?
To see the ratio of new to returning visitors, go to Audience > Overview, and click on the link that says "Select a metric".
To access the metric via API, use ga:users and ga:newUsers.
7. Source/Medium and Channels
Google Analytics' Source metric tells you how your traffic was generated. Your visitors are categorized into two groups: search engine users (e.g., Google) and direct users (the ones visiting your website by directly typing the URL in the browser).
Medium metrics measure how people find the website, such as organic (natural search engine traffic), Pay Per Click (PPC), and more. 
Channel metric tells you how many traffic sources are within one medium, like Organic Search, Direct, Social, Paid Search, and Email.
Keeping track of these acquisition metrics will help you understand where your site traffic comes from and how successful your campaigns are. For example, you'll likely get more organic web traffic as you boost your online marketing efforts.
Where Can I Find This Metric?
You can find the Channels and Source/Medium metrics under Acquisition > Overview, Channels, and Source/Medium.
8. Pageviews and Unique Pageviews
Pageviews show how many times a page gets viewed in Google Analytics. A pageview is also counted if the same user views it twice.
On the other hand, unique pageviews measure how often a particular page is viewed during a specific session. As a result, if a user visits a page more than once in one session, Google Analytics will record one unique pageview.
Where Can I Find This Metric?
To check out this Google analytics metric and view a summary of pageviews and unique pageviews, go to Behavior > Overview. Moreover, visit Behavior > Site Content > All Pages to see your website's most popular pages.
9. Organic vs. Paid Sessions
This is one of the most valuable pieces of information Google Analytics can show you, as it helps you monitor your traffic. 
Organic search traffic refers to non-paid search engine result page (SERP) traffic. Users' clicks on your advertisements on a SERP are considered paid search traffic. 
Paid Search measures the performance of your ad campaigns, whereas Organic Search measures the effectiveness of your SEO strategies. Measuring both metrics is essential, but organic traffic is more vital for long-term sustainability.
When evaluating your marketing campaigns, you should compare organic and paid searches and measure your content's performance against other organic content on Google SERPs.
Where Can I Find This Metric?
You can see this information in the All Traffic section under Channels. You can also get information about the channel through the API by using ga:acquisitionTrafficChannel.
10. Average Time on Page
If you want to know how much time users spend on a page on an average, you should use this Google Analytics metric. You can tell how engaged a user is by how long they stay and interact with a page. Blog article pages, for example, get more time from users. 
Video content may work well if there are certain pages you'd like users to spend more time on, but the average time spent on those pages is low.
Where Can I Find This Metric?
You can find the average time spent on each page by going to Behavior > Site Content > All Pages > Avg.Time on Page column.
11. Google Ads
You can check comprehensive metrics about your campaigns by connecting your Google Ads account to your Google Analytics account. By doing so, you can track customer activity after an ad click or impression on your website.
Where Can I Find This Metric?
You can find granular data – like click-through and conversion rates – in the Search Queries section.
For API access, use ga:adMatchedQuery.
12. Landing Pages
When a user visits your website through an ad or social link, the first page they see is the landing page. Analyzing your landing pages is important since they lead your audience to different parts of your site.
Where Can I Find This Metric?
View your website's most popular landing pages by visiting Behavior > Site Content > Landing Pages.
13. Exit Pages
User exit pages are the last pages they check out before leaving the website or ending their session. Analyzing what pages users exit from most will help you optimize your pages to: 
Keep viewers on your site 

Boost conversions
For example, suppose Google Analytics shows statistics suggesting many users exit after visiting your "Checkout" page instead of visiting the "Purchase successful" page. In that case, something on your Checkout page is preventing users from completing the transaction.
Where Can I Find This Metric?
You can view your website's exit pages by clicking Behavior > Site Content > Exit Pages.
14. Conversion Rate
There is a logical order to the way you run your website. When someone visits your website, you want them to take a specific, measurable action (purchase a product, fill out a form, subscribe to an email newsletter, download an ebook, etc.). 
That's what you call conversion. Thus, the conversion rate is essentially the percentage of visitors who convert. A conversion is called a "Goal" in Google Analytics. 
Your website's ROI relies on it, so you need to keep it thriving.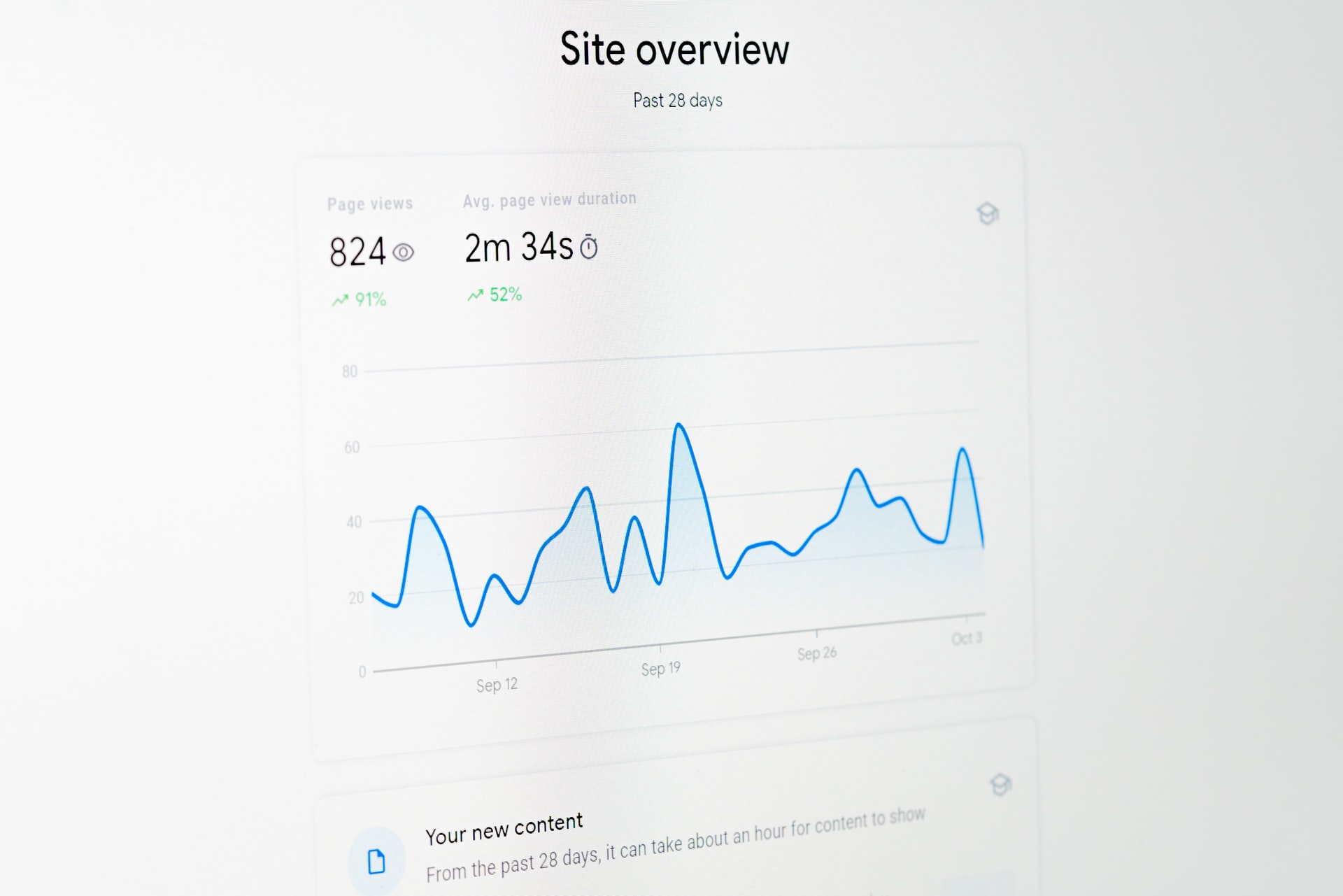 Bottom Line
Undoubtedly, using Google Analytics metrics is crucial for boosting your marketing campaigns. But there are many factors to consider before running a campaign or tracking metrics there. 
We hope this blog post can help you understand Google Analytics better to fix, modify, optimize, and improve your website as needed.
At BroadWeb, we can help you build and grow the website you have always wanted. Contact us now, and we will develop a tailored digital marketing strategy and launch marketing campaigns for your business.
Need help with your next digital project?